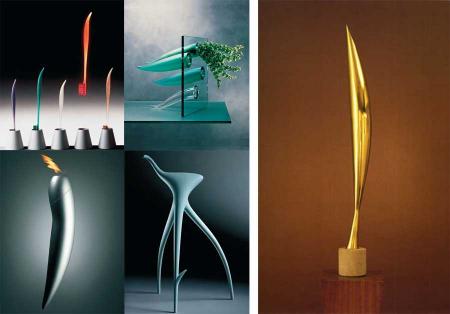 Brancusi vs Philippe Starck
On our site we have spoken of certain images that echo throughout the history of aesthetics, or of certain similarities that have marked the history of our observations. So, while I'm toying around with the works of Brancusi, the name Starck keeps popping up in my mind. That can't be normal. So I continue to go over that French romanticism, that aspiration to the immaterial, that obsession (yes obsession it is) for "resemblance", and I continued to think about that constant calling out to some sort of dawning birth of shape. In doing so I ended up looking for, and perhaps finding, the connection between the two.
Recent comments
Aimee is extremely beautiful and sexy! That is one person I would love to meet.

Roberto (Marone) provo una certa necessaria, tristezza nel leggere e condividere quanto ...

Si, Roberta è possibile acquistarla.
Basta effettuare un versamento di 139€ sul conto ...

Salve, volevo un informazione se possibile, la tenda magnetica dov'è possibile acquistarla?? ...

Grazie per il vostro articolo ! Buon proseguimento per il tuo sito

Personalmente avrei concluso sul
"cuore della faccenda".