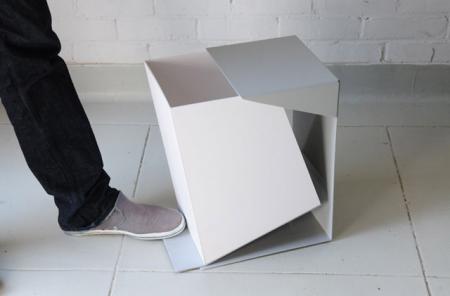 A trash can
Some objects can never find an absolute form, and remain victims of obsessive design excercises. One of these objects is the trash can. They must have designed over a million models with infinite solutions, without there never actually being a winner, not even Ikea. This one, maybe because it opens from the bottom and not from the top, maybe because its oblique shape eliminates any possible devilment, maybe it is the angular lines and the right colors, but it would definately be on the front page of the trash can design catalogue, if one was to ever exist.

Recent comments
Aimee is extremely beautiful and sexy! That is one person I would love to meet.

Roberto (Marone) provo una certa necessaria, tristezza nel leggere e condividere quanto ...

Si, Roberta è possibile acquistarla.
Basta effettuare un versamento di 139€ sul conto ...

Salve, volevo un informazione se possibile, la tenda magnetica dov'è possibile acquistarla?? ...

Grazie per il vostro articolo ! Buon proseguimento per il tuo sito

Personalmente avrei concluso sul
"cuore della faccenda".