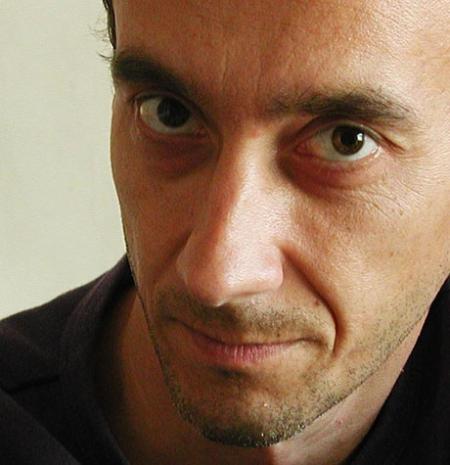 Paolo Ulian. 20 years of work, a show.
His maestros are Castiglioni, Munari, Mari, but this is not what makes him special, millions of us have the same references, so this is not what makes him the best; but no body like Ulian was capable of assimilating so well their teachings and applying them scratch, redesigning everything not like Mari, or like Munari, but simply like Ulian.
The exhibition, curated by Beppe Finessi is at the Fabbrica del vapore until the 2nd of May and it houses his earliest works from his thesis to the Follow me slippers and the coat cleaning glove for Coop. Some famous projects and many rare unseen pieces:
1. a fantastic portable doghouse, folded into a cardboard folder;
2. a series of matriosca stackable chairs
3. an egg holder, son of Castigioni's "Moon-landing"
4. ... ... ;
Every project manages to startle and teach you something. An exhibition that is a manual to good design edited by a silent person that always has something to say. Ladies and Gentlemen...: Paolo Ulian!
Recent comments
Aimee is extremely beautiful and sexy! That is one person I would love to meet.

Roberto (Marone) provo una certa necessaria, tristezza nel leggere e condividere quanto ...

Si, Roberta è possibile acquistarla.
Basta effettuare un versamento di 139€ sul conto ...

Salve, volevo un informazione se possibile, la tenda magnetica dov'è possibile acquistarla?? ...

Grazie per il vostro articolo ! Buon proseguimento per il tuo sito

Personalmente avrei concluso sul
"cuore della faccenda".